Create some social video buzz
Last week at Cannes Lions International Festival of Creativity, Ebuzzing hosted its workshop sessions, entitled How to make your video buzz on the social web, enabling brands to master the creative mix of influence, reach and engagement through social video.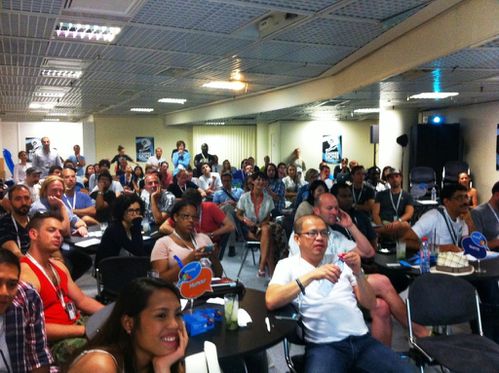 Delegates enjoying the Ebuzzing workshop
The workshop was a must-attend for brands and agencies wanting to understand how to leverage premium engaged video advertising to complement other advertising channels. Some of the best creative minds from worldwide agencies, such as Saatchi Digital, Robert/Boisen & Likeminded, TBWA, Neuron OMD, Mindshare, and Euro RSCG came together to learn the art of creating social buzz for their brand's video campaigns.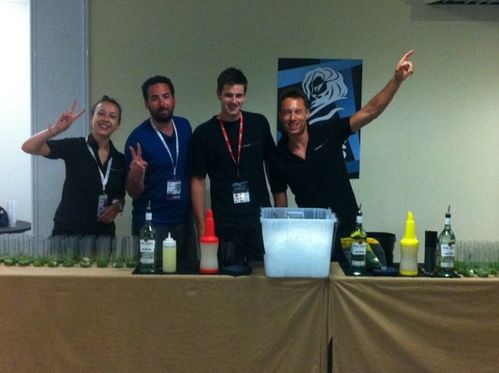 Jeremy with the mixologist team
Delegates were welcomed to the workshop with mojitos (virgin for those who'd indulged too much the night before!), bringing to life Ebuzzing's perfect cocktail mix for social video. Workshop leaders, Jeremy Arditi, VP of Business Development and Andrea Febbraio, CEO of Italy, then presented our seven golden rules of social video to the delegation, taking them through a very animated and visual deck, which is available to download on Slideshare.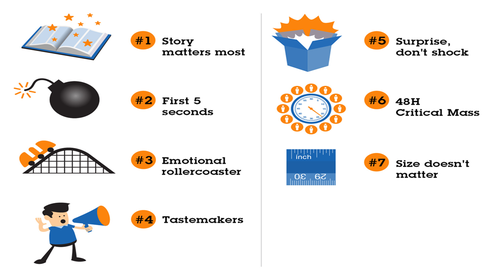 Equipped with knowledge of social video and how to get it right, we decided to conduct a mini-experiment with the delegation. So, splitting everyone into teams we challenged these creative minds to create their own social video. With only some ridiculous props, set themes, a Sony Bloggie and a few hours to produce a video fit for the social web, the teams did really well in such harsh conditions, and have created some hilarious and highly creative videos. As explained in last week's post, the team videos have now been uploaded to our Facebook competition app, where teams must generate as much buzz around their videos as possible.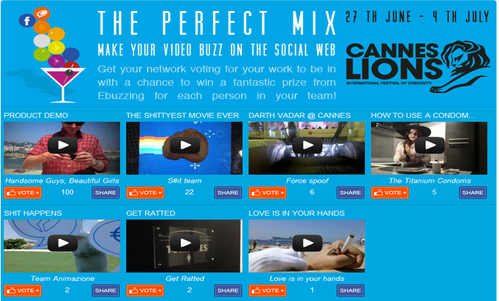 Check out the videos and help the teams to create some buzz. The team that generates the most social buzz will win either an Aquaskipper or foldable bike each. So, get voting!