This weekend we were at CyberMummy, which was a brilliantly well-organised event that deserved all the hype in the weeks leading up to it! There was a great atmosphere throughout the day, with mummy (and some daddy) bloggers all keen to mingle with brands and bloggers alike. Ebuzzing were sponsors at the event, and met a good bunch of the 400-strong mummy blogger crowd, as well as attending sessions and meeting other sponsors.

The event got off to a good start with Lord Richard Allen, Facebook's director of policy telling the audience all about the 'social web' and how his company are making the web safer for children online. It was great to hear that he feels so strongly about this, following a long period where many didn't feel that Facebook were taking security very seriously. And with social networks springing up specifically built for children, such as Everloop, it means the social networking giant has got its work cut out trying to persuade parents that it can be trusted to protect vulnerable users, such as children.

A little later in the morning, our Chief Marketing Officer, Frederic Montagnon, was up on the stage for the panel discussion on "Marketing your blog". This panel had a great audience, who I think it's safe to say were pretty happy about Fred being on the panel mainly because of his French accent. They also found what he was saying pretty interesting too. Here are a few Twitter posts to illustrate what I mean…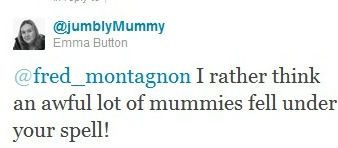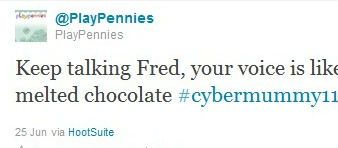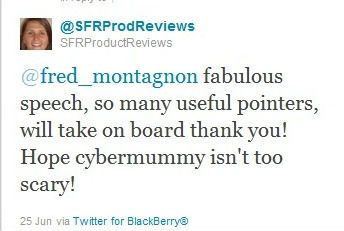 Fred highlighted a few of the fundamental aspects in making your blog successful and marketing it to your target audience, along with fellow panellists Jennifer Howze, from Jenography (who was a great presenter throughout the show); Debbie O'Connor, from Motivating Mum (who was nervous at first, but needn't have been since her comments were so well-received by the audience); and Karen Canard, from the Rubbish Diet blog, who really gave some inspiring comments about how she has marketed her blog and how she has evolved from an anonymous columnist to a full-time campaign blogger.
The main tips from the panel's discussion as a result of the audience's insightful questions were:

A. Don't worry about complex SEO techiniques as most blogging platforms such as Blogger, Wordpress and Overblog all encompass blog optimising elements so that you as the blogger don't need to think about them to much. The main things for bloggers to worry about is making sure that they have high quality content on their blogs that is geared towards answering the specific questions that they feel that their target audience are most likely to want answered.

B. You need to spend time to understand your audience and analyse your traffic to find out when is the best time to schedule your blog posts, the most relevant keywords to structure your posts around, and the best time to be on your social networking sites, such as Twitter and Facebook. Since these platforms form such an integral part of the blogosphere now, it's important to make sure you're interacting with your followers and readers when they are online. And if you can't be there, like some of the mums because you're getting the children to school or into bed then schedule your tweets and posts for the most relevant times.


And if you missed Fred's opening speech, here it is:


Jenography blogger, Jennifer Howze opened the conference with a line about how CyberMummy was an event bringing together introvert bloggers into an offline space and giving them the opportunity to talk to one another face-to-face. They definitely did that! Around half of all attendees put their hand up when asked if this was their first CyberMummy conference, but as you looked around the room bloggers were chatting like old friends and the conference was buzzing.

Since blogging helps to bring mums closer together, I guess this was to be expected. For many bloggers it was the first time they were actually meeting the authors whose blogs they've been avidly reading, re-tweeting and liking for a few years. This offline meet-up of virtual friends worked very well, and commentators such as Home Office Mum noted how the event helped to "bring online characters to life". This has also been the subject of some intriguing discussion on whether meeting the face behind the blog will influence how you read that blogger's post from now on.

I managed to meet a good bunch of bloggers at the event, like Maria Halse, who I met at the start of the event. She's a newbie blogger who was looking for tips and inspiration for how to grow her blog and make it successful. I also had some chilling time in the P & G Recharge room with Sharon Donnelly, as she waited to get her hair and make-up done (she deserved it, as was very pregnant at the time and coping well with all the hustle and bustle). The Recharge room was fantastic, with mums getting massages, their hair done by This Morning stylists, and make-up by Caroline Barnes, celeb Max Factor make-up artist.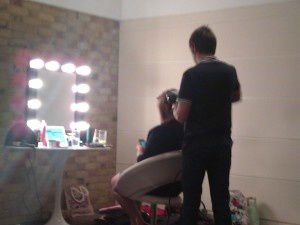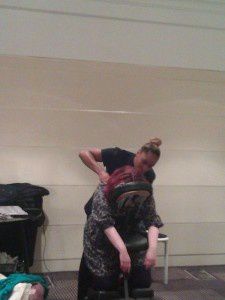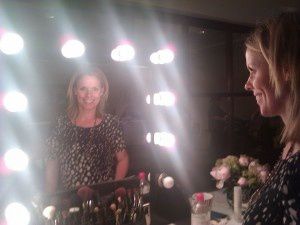 My most inspiring meet was with Wendy, author of Savette Gazette, who told me all about her blog which is aimed at other parents of autistic children who are looking for a community to lean on in order to make the experience more bearable and learn from one another about how to cope with their situation. A mother of 4, with 1 who is autistic and 2 that have special needs, Wendy set up the blog 3 months ago and has already managed to secure a large readership of parents in the same boat as herself.

According to The Independent, "the number of mummy blogs in the UK has shot up from 100 to 2,500 over the past two years and they are getting more than 10 million page views a month. It seems that a few of these bloggers have become aware of the power they wield and are leveraging this to its full potential! Erica Douglas (littlemummy.com) explained how her passion for helping others, spurned her on to produce eBooks and eCourses, which are helping her to earn around £2-3k/month. Another mumpreneur is Natalie Lue from bambinogoodies.com and baggagereclaim.co.uk, who spoke about monetising her well-trafficked blog, which helps give other mothers relationship advice and ideas for children's toys and activities. However, many bloggers haven't got moneymaking at the forefront of their minds – it is more an offshoot of the work that they do with their blog. Like Sarah Brown, CyberMummy 2011 keynote speaker and wife of former Prime Minister Gordon, who spoke about her project, White Ribbon Alliance for Save Motherhood, many bloggers use their blogs as a campaigning tool to get their message out to a wider audience.

At ebuzzing we've always known how powerful the blogosphere is for brands looking to start conversation. Mummy bloggers are quickly learning just how influential they are, and judging by the size (and weight) of the goody bags at the end of the day, brands are really keen to show how much they value the authentic "parent voice". Find out more about how you can wield your blogger and make money from your hobby – leverage your power by taking part in our campaigns.

We're already looking forward to the 2012 event, hope to see all our parent bloggers there next time!