#DancePonyDance - 3's viral ad campaign
Videos go viral for all kinds of reasons; they spread an important message (Kony 2012), show incredible stunts (Felix Baumgartner's leap from space) or simply feature a dancing pony (3's latest offering).
3's latest set of ads featuring Socks, a moonwalking Shetland pony, have taken the internet by storm, racking up an impressive 4.7 million views and over 830,000 likes since its release on 1st March.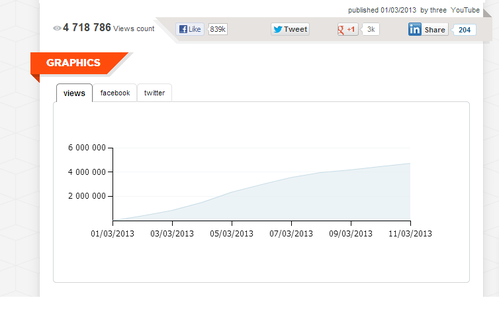 So why does it work?
3 have nailed the interactive social element of this campaign in a couple of important ways. Firstly they included a memorable Twitter hashtag, #DancePonyDance which invited Twitter users to tweet about the campaign. It's effective as it's prominently featured in the video and reminds everyone what the ad is about. Anyone who sees it on twitter will remember 3's dancing pony.
Second they've designed an app which lets users get involved by creating their own pony dance (I like punk pony). Choose from a range of music, hairstyles, backdrops and props, once you're happy, name your pony and share the video on Youtube.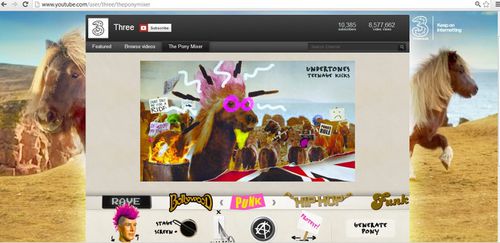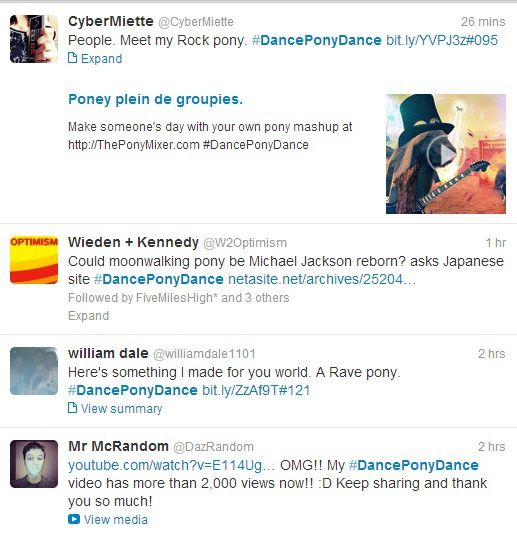 Some of these alternative videos have been shown by 3 on TV and online along with a tweet, which is a clever way of prolonging the ad's life (there's only so many times we can watch the original). It also reinforces the campaign's Twitter element and makes 3 appear to be in conversation with users, which encourages people to get involved with the campaign.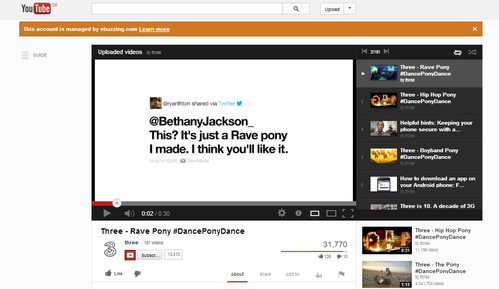 The final reason this video has done well? Everyone loves a dancing Shetland pony.
#DancePonyDance