Ebuzzing Labs August Preview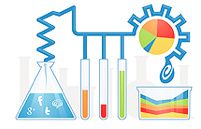 As July has drawn to a close, it's time to look ahead to what August has in store and whilst we can't promise the sun to finally make an extended appearance, we can certainly guarantee an update to the Ebuzzing Labs Blog Rankings! Below is a little preview on 5 sites that will feature very highly in August's General Rankings.



Cult of Mac comfortably maintains their high ranking going into August and with a vast range of high quality editorial it's not hard to see why. The blog has a large focus on Gaming and Mobile Gaming, but also looks at the latest Technology and Gadget news from the new Mountain Lion OSX release on Mac to the latest Google product updates.
Read the blog here >
Check out our Gaming Blog Ranking here >




Bleeding Cool continue to dominate the Culture category and are sailing high in the General Ranking in August as they reach a new personal best. The blog covers all manner of Entertainment and Cultural topics but has a certain degree of focus on Comic Books and their big screen adaptations.
Read the blog here >
Check out our Culture Blog Ranking here >




Larger Family Life have shot up the rankings in August and are the furthest moving Parenting blog in Ebuzzing Labs. Quite an achievement when you consider the vast amount of high quality Parenting blogs that make up our ranking. The blog covers all manner of Family matters from Pregnancy and Education to Recipes and Crafting and the site even features a Guest Posters section, something we are seeing increasingly often.
Read the blog here >
Check out our Parenting Blog Ranking here >




The Curry Guy serves up an extraordinary mix of spicy recipes with a subtle balance of complimentary products and ingredients. The blog is one of our best ranking food blogs and when you look through the vast archive of amazing content, it's not difficult to see why. My only advice would be to just make sure you don't read it when you're hungry!
Read the blog here >
Check out our Gastronomy Blog Ranking here >




The London 2012 Olympic Games were officially up and running on Friday 27th July after a unique and captivating Opening Ceremony brought the 6 year countdown to an end. Not such a big surprise then that some of the biggest movers up the rankings are from our new London Olympics blog ranking, including London 2012 from The Telegraph which offers all the latest news and opinion whilst also keeping you up to date with all the events and results.
Read the blog here >
Check out our London 2012 Blog Ranking here >
The next Ebuzzing Labs update will appear on the evening of Monday 6th August, so be sure to check back then!