Ebuzzing's August Top Blogging Tips
This month we are introducing a new Ebuzzing Blog feature that will share our latest Top Blogging Tips. As this is the first month, we have decided to share a general overview of our Top 5 Tips. Over the coming months, we will be sharing some more specific Tips from using the latest Social Media tools to a simple piece of SEO that you can start including.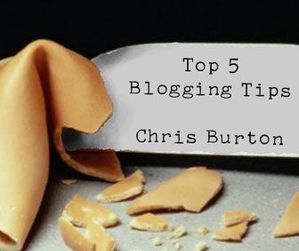 1. Know Your Blog Audience
Take every opportunity to interact with your readers; respond to comments, reply to emails, follow and comment on Twitter. Always do this promptly, when they are more likely to check for a response!
If you blog about a specific category or theme, you should always try and stick to this as much as possible. This will keep your blog easy to follow and will increase loyalty in your readership. If you have other areas to write about, try new pages or even a new blog?
What Countries do your audience tend to visit from? Are there things you can offer them that are particularly useful, informative or relevant?
React to feedback! If they really like a particular article, it makes sense to offer similar ideas in future.
2. Meet Your Blogging Neighbours
Who else is bloggin within your area of expertise? Are you visiting their blogs regularly and interacting with their articles?
Follow other influential bloggers on Twitter and chat with them!
Don't be afraid to ask for help or ideas if you're stuck on something!
You should pursue guest blogging opportunities. Most bloggers will be more than happy to have a quality post written by you and lined up in their schedule. They may even return the favour.
Link to your favourite blogs and build a community.
3. Publish Content Frequently
Keep your blog fresh and interesting by adding new content as frequently as possible. What reason does your audience have to visit today?
Keep your Twitter updated throughout the day and share the Feed on your blog.
If conversation has started around your content either in Comments or on Twitter, keep responding and fuel the debate!
Link up your articles to other, relevant and interesting articles you have published. Increase the amount of time your audience spends on your blog and show them all your quality articles to increase the likelihood of return visits.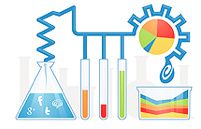 4. Keep Up With Your Blog Stats
Measure the success of your blogging and tweak where necessary.
Which articles generate the most shares, likes and comments? Are there particular themes that generate more interest?
Are there particular features or blog sections that generate more traffic. Should you publish here more frequently?
Which keywords and themes are generating the most interest today? Is it worth doing a follow up article on a particular area?
How much are your Twitter Followers and Facebook Likes increasing week on week and month on month? Are there any trends relating to content that you can see and take advantage of?
5. Do Some Basic SEO
There are so many simple tweaks that you can make to your regular publishing routine to improve Search Engine Optimisation across your blog, and thus boost traffic.
Add Keywords to your Blog Titles and Posts - where and when relevant to do so.
Always name your images coherently and always include the Alt Text and Description.
Don't change your writing style, but always be conscious of how you are writing keywords or describing key events. If your post is about the Olympics, does it mention London and 2012 somewhere within the post too?
Always edit Link descriptions so that you are using keywords to explain where the link is going. Not only does this make the link more coherent for your audience and thus increase the likelihood of them clicking it, but it will also boost your SEO!
Join us again at the end of August for some Top Blogging Tips for you to try out during September!