Ebuzzing's predictions for 2013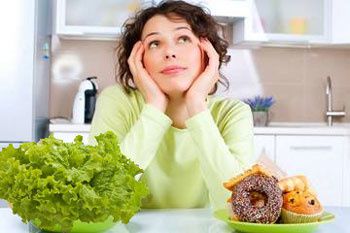 It's that time of year again. Chocolate and mince pies have disappeared and running shoes and celery rear their ugly heads. But to distract ourselves from New Year's resolution misery, Ebuzzing is looking ahead to give you our top 5 predictions for 2013.
Content, content, content…
As Ebuzzing outlined in our 7 golden rules, the best way to generate interest around your brand (and higher sales) is to create interesting, original, relevant content. In 2012 brands like Red Bull and Heineken lead the way with brilliant content-focused video campaigns which engaged and interested their target audience. We predict that more and more brands will follow their example in 2013.
A marriage of TV and online video advertising
Comscore's report Surviving the Upfronts in a cross media world, underlined the importance of combining television and online video advertising. Both were found to be equally successful at driving sales, on average campaigns using TV or online advertising raised sales by 8%. 2012 saw a trend of television and online video advertising budgets being combined, leading to a rise in effective reach of 15%. In 2013 Ebuzzing expects to see more companies using a combination of television and online video advertising to reach their audience.
The love affair continues… Brands will increasingly turn to online video advertising
Zenith Optimedia predicts that internet budgets will rise to take around 20% of marketing budgets in 2013. We have a feeling that a huge chunk of this will be dedicated to online video, in the past 4 years online video advertising has grown from being worth just £4 million in 2008 to a huge £70 million in 2012. Given the popularity of online video content amongst consumers, we predict that online video advertising will continue its rapid growth in 2013.
Multi-Screen brands will prosper
2012 was definitely the year of the multi-screen, sales of smartphones and tablets rocketed with releases from Apple, Samsung and Microsoft, while PC sales dropped. The average consumer now views content across a variety of screens, often more than one at a time. Ebuzzing expects to see more and more brands optimise their strategy across multiple screens throughout 2013 in order to maximise brand engagement.
Social Success
Although we've known the importance of social video advertising for years, others have arrived a little later to the game. With Facebook hitting 1 billion users in October last year and the growth of Twitter, Pinterest and Instagram, the culture of sharing is only set to expand. We predict brands will continue to value user engagement and take advantage of the earned media to be had. 2013 will definitely be a fantastic year for social video advertising.
Here's to a great year ahead!