Face-value vs Facebook value
When I waved "so long" to family and friends as I left New Zealand on my big OE (Overseas Experience) last year, I'd never have imagined that my six month University Exchange to Barcelona would have dragged out into a 24 month working abroad experience. Elated with anticipation I bounced off into the unknown, thinking not once of the next time I would see any of the faces I was leaving behind, and thinking only of the new faces I would encounter on my travels.
Twenty years ago, the face-lottery was just that, a lottery. Leaving people behind, meant that contact might have withered away, and meeting new friends was not guaranteed – and somewhat risky, too. Today, just about everyone you meet comes with a reference – a social encyclopaedia of information that strips them down to the very essence of their position in society. No longer do we entertain the notion of "face-value", but more-so "Facebook-value".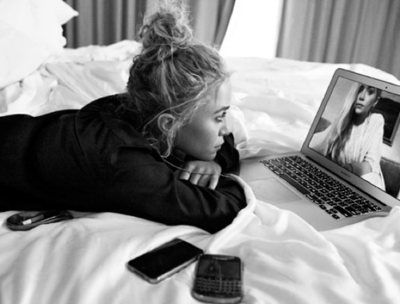 But which is the most valuable?
I'll start with Facebook. I have been in a relationship with my Facebook account since late 2008. We are utterly inseparable. I think often when we talk about social media, we talk about the tool and the "how", but we seem to never ask ourselves about the "why". Why did I start using Facebook? And why has my longest recorded relationship been with an application?
Well, Facebook fulfils my every need to keep in contact with all of the faces that I have left behind. It removes the risk of me ever being made socially redundant, obsolete in a group of old friends who I haven't seen in 2 years. It writes the script that I live my life by, and then cues me discretely when congratulations are in order, or a "happy birthday" should be shared.
It solves both the issue of time and distance. I can leave a quick message or note and the other person can get back to it in their own time. Plus, Facebook keeps things current. Even from half way across the world, I have the ability to instantly share my thoughts, emotions, ideas, and interests to anyone I know.
Social media has finally allowed us to operate in the "one-to-many" realm. It has been this tool that has made the greatest difference for me. Whether I jet off on a trip, get a promotion, lose a boyfriend, gain a boyfriend...Every time that something noteworthy changes in my life, I can edit my profile in the big social encyclopaedia and instantly everyone can see my updated information. No time-lapse. It has been the single factor that has kept the friendships, which I invested so much in over the first 21 years of my life, afloat.
However, Facebook was also my ball-and-chain. It was the only thing that stopped me from really breaking away from the most crucial face I had left behind...My own.
Meeting new people and finding we had mutual friends was a shocker, especially with a fresh start like mine. I was thinking that I had just broken away from the past, making new connections all over the world. As it turns out, the world is smaller than I thought. Third party information has kind of taken all the fun out meeting new people. There is no mystery, no intrigue, no work involved whatsoever.
But, in the end, I think it's had to attribute value to communication in any one form. It's a basic instinct, and a human right. And while Facebook has been my Achilles heel of reinvention, it has also been my single most valuable connection to my past. There is no doubt that my relationship with Facebook will curb the path I sail into the future, in both good ways and bad. But the presence of a negative impact or effect doesn't make a tool negative or evil if the good it brings far outweighs the bad. Facebook is a great example of this.