February's Spotlight on Social Video

Each month the Ebuzzing Social Lab scans social platforms to retrieve monthly metrics about videos published by brands to produce out Spotlight on Social Video.
In February almost 10,000 videos from over 600 brands were tracked to show insights into the UK's online video industry. We took a look at February's movers and shakers.
For the first time in the Spotlight's history Technology has been knocked off the top publishing spot by the Sport sector, largely thanks to ESPN's recent flurry of videos.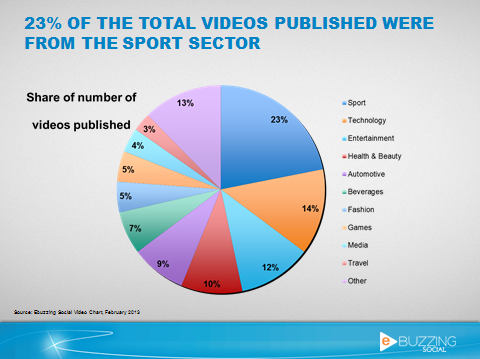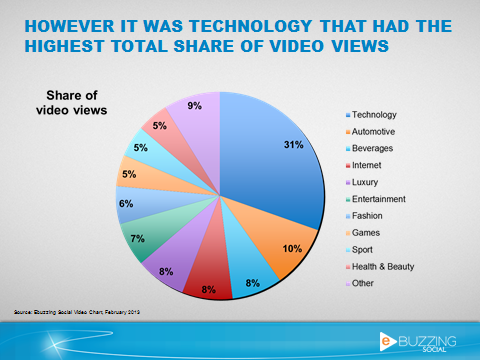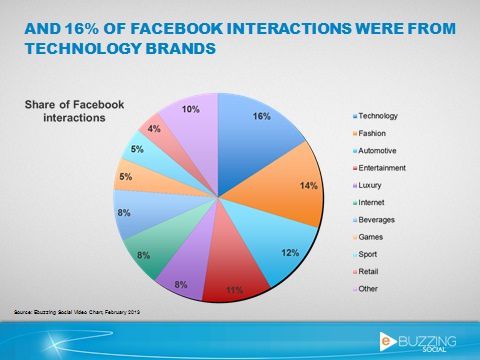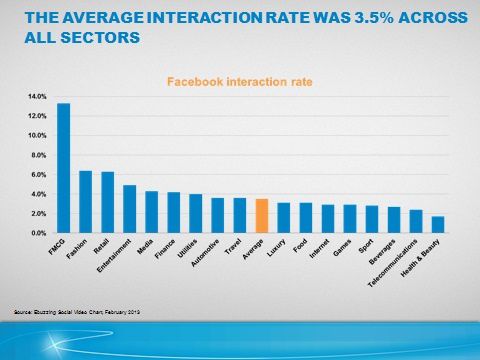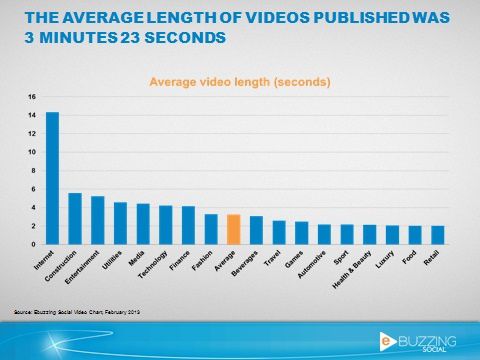 Sony and Google claim the top two spots for total share of views, explaining why Technology did well in the majority of the sector breakdowns.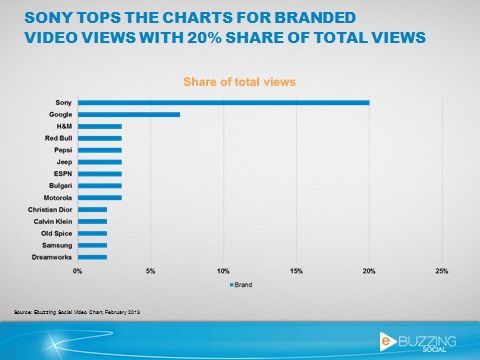 H&M came first in share of Facebook interactions thanks to their viral video sensation starring David Beckham. The video currently has been viewed over 8.6 million times and liked over 700 thousand times. We explained why the video worked so well using our Seven Golden Rules.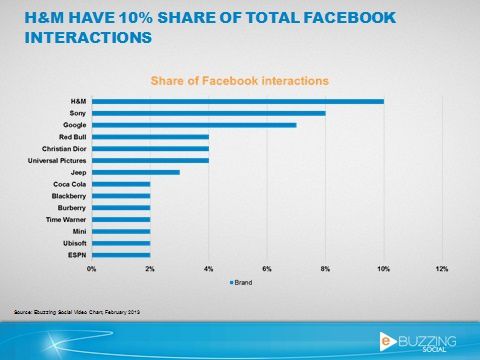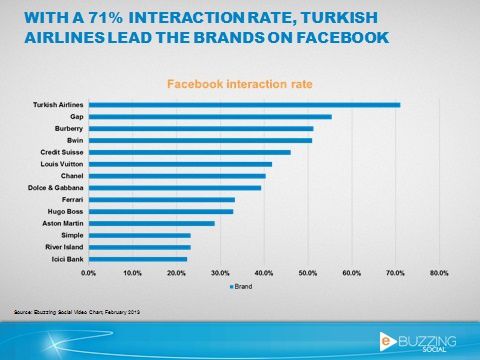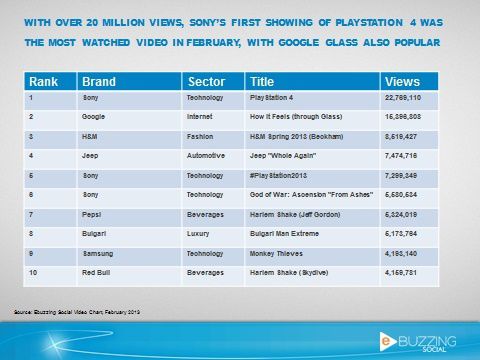 Here's February's most viewed video.
If you have any questions please contact marketing@ebuzzing.com