In today's economy it can be difficult to leave university and find a job straight away, especially if you do not have work experience. Many students find it hard to match their courses with a job related to their studies and many companies do not employ people without any relevant work experience. Internships fill this gap, and allow students and graduates to improve their skills and employability.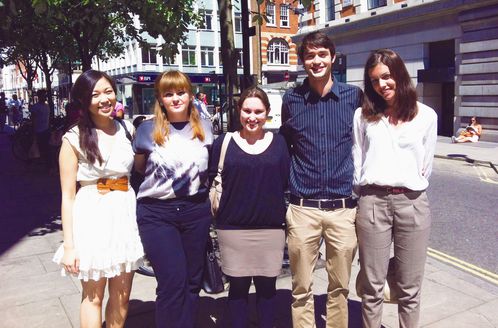 Ebuzzing is a social video advertising company, which opened it's UK offices around 2 years ago. The company is growing at an astronomical speed. The UK office was founded in 2010 with 4 employees and today it has over 30 employees, many of which started as interns. As Ebuzzing is growing, it is also giving the opportunity for many people to have this important work experience, as it is constantly recruiting new interns.
Today, Ebuzzing UK has 5 interns, and I am one of them. We come from different backgrounds, academically and culturally, but we all have something in common: we are ambitious graduates who are eager to start a successful career.
The people working at Ebuzzing are a mix of young go getters and digital industry veterans, which creates an environment that is, on the one hand very friendly and easy going, and on the other hand fast paced and dynamic.
We interns have the chance to experience a real work routine. From day one we are given exciting new tasks and responsibilities, but always with very dedicated colleagues supervising our jobs and teaching us new skills. In addition, we also have seminar style training sessions, not only on the Ebuzzing's processes but also on other wider subjects related to the digital marketing and social media industry.
When I finished my post-graduate degree in Economics, I was not considering a career in digital marketing, however, the internship with Ebuzzing has opened my eyes to a whole new career perspective and I can only thank the company for that.