Kobe vs Messi - why it went viral
In our last post we gave you the top branded videos of 2012. Last year's number 1 branded video was Kobe vs. Messi – Legends on Board. The ad has been viewed over 101 million times and received over a million Facebook likes. By using our golden rules we explain why this ad went viral...
The story matters more than the product
This ad featuring Kobe Bryant and Lionel Messi doesn't focus on the destinations or prices on offer by Turkish Airlines. Instead it focuses on a story which happens to occur on an aeroplane, subtly reminding the viewer what the ad is for. The majority of the 61 second video doesn't mention Turkish Airlines at all; instead it focuses on the plot. After about 45 seconds the 'product' is reintroduced into the story when an air-hostess distracts the little boy with ice cream. By seamlessly inserting themselves into the plot, the last few seconds of the video reinforces the link between the brand and advert in a way which complements the story, rather than having a jarring effect.
Kick off with a bang
Kobe Bryant and Lionel Messi together on a plane within the first 10 seconds… Need we say more?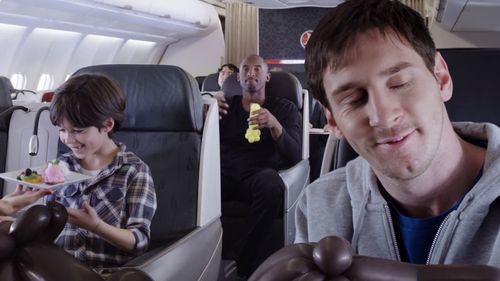 Build an emotional roller coaster
Although there's not a lot of drama or action in this ad, it does create engagement. Which superstar will the boy choose to sign his ball? What trick will the player try next? Cleverly Turkish Airlines encourages engagement around the ad as Messi and Bryant's fans argue for their favourite player.
Here's some of the Youtube comments.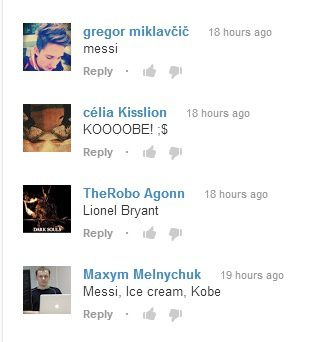 Surprise but don't shock
Safe to say this ad has the element of surprise - the appearance of the stars in the first place, the stunts they pull to impress the young fan and his decision to choose a bowl of ice cream are impossible to predict and surprise the viewer. This ad definitely provides the element of without having to resort to shock tactics.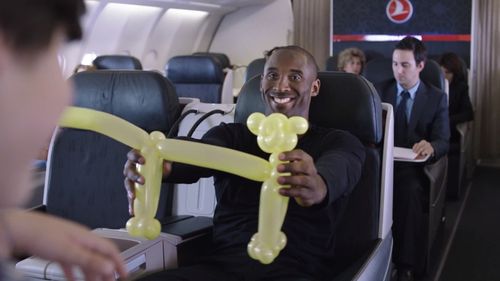 What did you think of the Turkish Airlines advert? Let us know in the comments!