Which brand won the Super Bowl XLVII?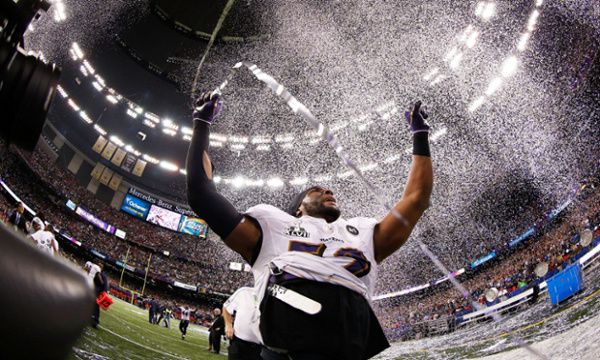 On 3rd February the Baltimore Ravens defeated the San Francisco 49ers 34-31 in the final of the Super Bowl XLVII, but who won the off-field battle of the brands during the commercial breaks?
Commercials were cited as the second most popular reason to tune into the Super Bowl, above getting together with friends or the half-time show (sorry Beyoncé!) in a recent article by Emarketer. This year more brands were tapping into the 'multi-screen effect' with more companies expecting their TV ads to boost online engagement. Ebuzzing Social studied the impact made by brands and their advertising campaigns during Super Bowl XLVII. We collected data from blogs and media sites to create a competitive share of voice study that compares the amount of buzz being generated by individual brands, in relation to the total buzz of all the brands combined.
Our study was compiled with data from the USA and began on 24th January 2013, running until Monday 4th February 2013.
Share of Voice
The chart below shows that automotive companies put on the best performance during the Super Bowl with 5 brands in the top 10. Mercedes received the highest share of voice (SOV) during our analysis, followed by Volkswagen, Coca-Cola, Pepsi, GoDaddy, Hyundai, Samsung, Audi, Budweiser, and Kia.
Mercedes lead in the SOV analysis, with Volkswagen, Coca-Cola, Pepsi and GoDaddy also generating a lot of buzz.
Top 10 Brands
Mercedes - 8.7% SOV
Volkswagen - 6.2% SOV
Coca-Cola - 5.0% SOV*
Pepsi - 5.0% SOV*
GoDaddy - 5.0% SOV*
Hyundai - 4.8% SOV*
Samsung - 4.8% SOV*
Audi - 4.6% SOV
Budweiser - 4.5% SOV
Kia - 4.2% SOV
Best of the Rest
Doritos - 4.0% SOV
Walt Disney - 3.9% SOV
Taco Bell - 3.4% SOV
Chrysler - 3.1% SOV
Wonderful Pistachios - 2.9% SOV
Universal - 2.8% SOV
Axe - 2.7% SOV*
Best Buy - 2.7% SOV*
Paramount - 2.4% SOV*
Mio - 2.4% SOV*
*Where a brand shares an equal SOV%, the brand with more publications is placed higher.
Number 1 – Mercedes
Mercedes claim the top spot with 8.5% share of voice. A teaser version of the ad was released in the days leading up to the final, showing a scantily clad Kate Upton washing the new Mercedes CLA. The ad received its share of criticism, labeled as sexist and tacky by some commentators. The ad that actually aired during the match was less controversial and featured more Hollywood names, including William Dafoe and Usher. The Mercedes adverts definitely did their job (controversial or not) and landed Mercedes at the top of our SOV analysis.
Number 2 – Volkswagen
Again a controversial ad takes the number 2 spot with 6.2% SOV Volkswagen's 'Get Happy' was deemed inappropriate by some viewers. An office worker inspires his glum colleagues to 'Get Happy' by treating them for rides in his new Beetle, the use of a Jamaican accent was seen as offensive by 7% of viewers (according to a recent NBC poll). As criticism was in a minority and all publicity is good publicity, Volkswagen should be pleased by the ad's performance.
Number 3 – Coca-Cola
Coke ran a series of ads during the game, one showed security camera footage of couples in love, office hijinks and incredible footage of a man pushing a car out the way of an oncoming train. The other two focused on generating online engagement. Three teams (cowboys, showgirls and badlanders) race each other through the desert towards the prize of a gigantic bottle of Coke. Viewers were then asked to vote for their favourite team online. To push engagement the first 50,000 voters who remained engaged were promised free bottles of Coke. Unfortunately technical issues affected the voting system but Coke was still able to pull 5% SOV.
Ebuzzing Social is looking forward to seeing which brands can generate the buzz at next year's Super Bowl!