Bridging Customer Service and Social Media
Choosing between a 49 minute wait on the phone listening to Haydn's String Quartet No.2 Op.76 or typing a 127 character message on twitter and hearing back in 5 minutes is not really a tough choice for most people (no disrespect to Joseph – No.2 is a wonderful piece). So it easy to understand why many will choose the latter for their customer-service related queries. And yet some companies try and avoid offering this channel for their customers, or worse, don't know how to use it.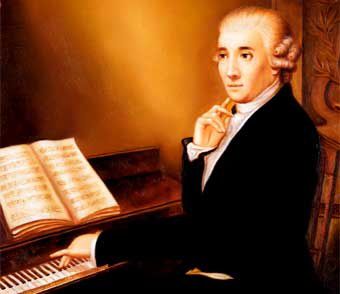 Social media has become an increasingly popular vehicle for both the annoyed and praising consumer, which is not something companies should shy away from. To some it may seem like a brand exposes itself to negative feedback by creating a presence for itself on social media. Yet the reality of the matter is that people will talk about a brand, present or not, so they might as well be part of the discussion.
Using social media as a customer service arm for a brand is beneficial in 4 main ways:
- It improves brand appearance
- Creates new channels for dialogue with customers to build relations
- Provides useful feedback and ideas for product development
- And It is an early warning system
With regards to the first point, a brand is able to publically show how it responds and deals with customer-service issues in real-time, subsequently improving its appearance. During the recent O2 crisis, when their mobile network broke down, O2 was bombarded by complaints online, predominantly on Twitter and Facebook. With relatively little reaction from O2 on the first day the situation seemed poised to deteriorate into a Blackberry-esque disaster (October 2011). By the next day, redemption was at hand as O2 spent the entire day dealing with each unique complaint with a personal message, suggesting solutions, offering apologies and in some instances, even funny quips. By the end, the company was lauded across the net.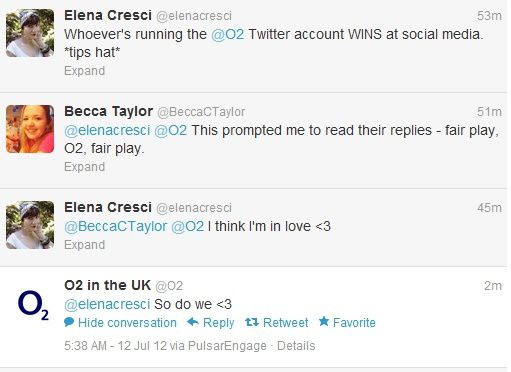 The O2 story is also an example of the benefits listed earlier. When customer-service is done well on social media, even bad situations can be redeemed and can arguably become favourable. O2 strengthened its customer relations, assessed the issues at hand and sought to solve them. It was done professionally, with empathy and when appropriate it became jokey. It's a success story for those brands that still fear showing themselves on social media, and even more so for the ones that avoid any customer management. And with 62% of people looking for more support through social media, can a brand afford not to? That being said, some companies are simply not compatible with the realm of social media…